that I can complete a task,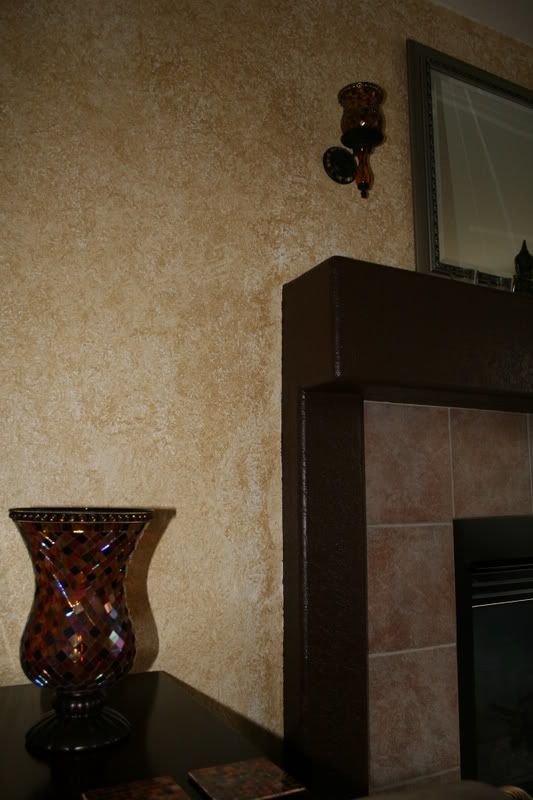 (the family room/kitchen area, which I painted using a rag-on technique)
and then will actually go forward with another task.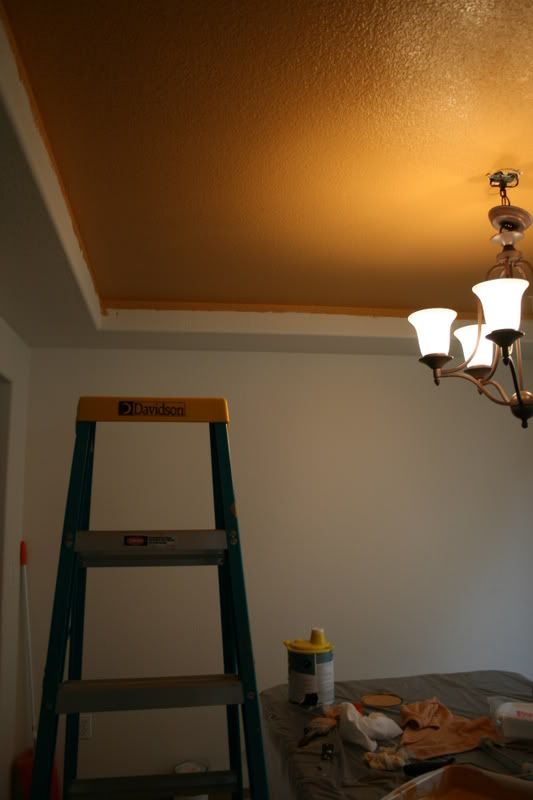 (the dining room, which will be three different colors and will require 4 different colors of paint)
I have to say that painting the ceiling really sucks, but at least it's a small ceiling.
I'm a little unsure about the color I chose for the next part of the dining room-- the little ledge thingy that sits just below the ceiling. It's going to be "vin rouge" and it's a little more purpley than I expected. It does require a primer coat, which I hope will tone down the purple a bit (though the primer is lavender-ish). More to come...